Doggies Home Page
This is the new and improved Doggies Home Page. Well, slightly improved. Hopefully it's at least up to date, finally. And it still links to the old stuff, so that's good too...
Casey / Escola / Big Boy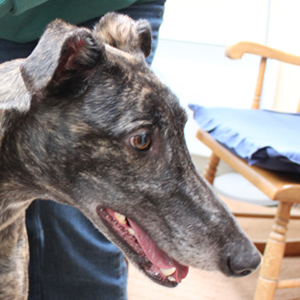 (July 16, 2016- ) We adopted another retired-from-racing greyhound on April 18, 2019. His racing name (and also, unusually, his call name) is Escola, his fosters called him Big Boy, but we will be going with Casey. This was actually Cody's given name, but there was a mixup at the time. So now it's come full circle.
---
Cody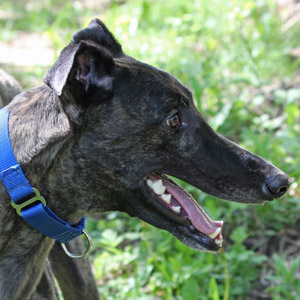 (2010-2021) We adopted our first greyhound Cody (racing name Toots Satellite) in 2013, after he retired from racing at the age of three. He was a tall drink of water, but pretty much a big suck, so that was perfect for us. Very sweet boy.
BLOG post: R.I.P. Cody
---
Bell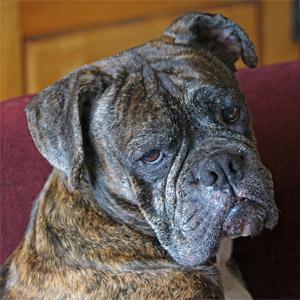 (2002-2016) Bell was a Valley Bulldog, a cross between a boxer and an English Bulldog. Her hobbies included napping, scratching her head, and begging Lynda for tummy rubs.
BLOG post: R.I.P. Bell


---
Silver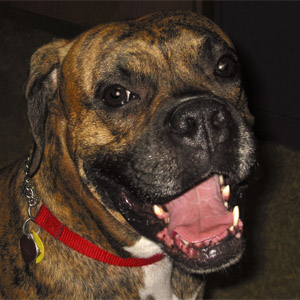 (2002-2012) Silver, our boxer was a lean, mean, face-licking machine. He had more personality than most people, and was always up for a romp in the back forty. He loved to circle the pond and make the frogs jump back into the water. He rarely caught any.
BLOG post: R.I.P. Silver
---
Lucy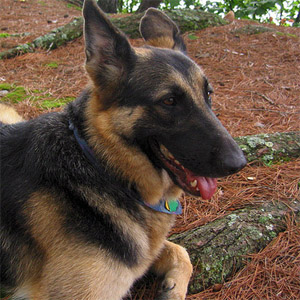 (2000-2010) My German Shepherd's original name was "Malibu". She was a rescue dog, having spent the first year of her life in an abusive situation, not the least of which was being called "Malibu". She was gentle and sweet with our inner circle, but remained shy with strangers, despite our best efforts.
BLOG post: R.I.P. Lucy
---
Tiger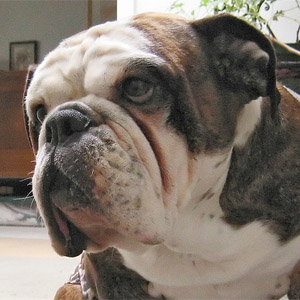 (1998-2010) Tiger, our English Bulldog, was a pussy cat. She was very affectionate, but a little sneaky -- she would smuggle pine cones into the house, deep in her formidable jowls, and chew them at her leisure. She could also snore quite profoundly.
BLOG post: R.I.P. Tiger
---
Max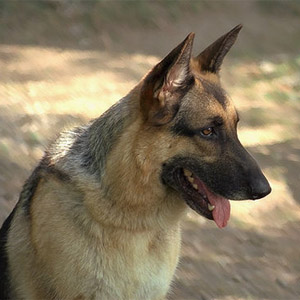 (1993-2002) Gruff-but-loveable Max was Lynda's German Shepherd. His bark was definitely worse than his bite. He cried during car rides like he was being tortured, but seemed happy enough once we got there.
Memorial page: R.I.P. Max
---
Doggies for Peace